About Me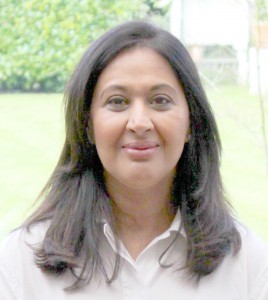 Farzana Ahmed
I am an experienced psychotherapist working in this field since 2005. I am registered and accredited by the British Association of Counsellors and Psychotherapists.
My core training is Psychodynamic which is based on an individual's unconscious, helping them to unravel earlier experiences and understand their deep rooted feelings in order to resolve them.
As a practitioner I also use Integrative Therapy which is a combined approach to Psychotherapy that brings together different elements of specific therapies. This helps to provide greater flexibility when working with different client groups.
I am in regular supervision for my clinical work which is essential to maintain my professional standards and I frequently undertake professional learning by attending relevant training courses, conferences and workshops which helps to keep my practice current.
I abide by the code of practice and ethics of:
British association of Counsellors and Psychotherapists (BACP)
British Association for Behavioural and Cognitive Psychotherapists (BABCP)
Mindfulness in Schools Project (MISP)
I fully adhere to the professional guidelines of the BACP Register of Counsellors & Psychotherapists and the MiSP Teachers' Network.
Training & Qualifications
BA Social Sciences – Manchester University
Certificate in Counselling Skills and Theory
MA Counselling in Education – Tavistock Clinic
MBCT Mindfulness Programme
MISP Teacher Training Programme
Foundation Certificate in Cognitive Behaviour Therapy
"If you want others to be happy, practice compassion. If you want to be happy, practice compassion."
"In the end, just three things matter: How well we have lived. How well we have loved. How well we have learned to let go"
"Respond; don't react. Listen; don't talk. Think; don't assume."